Food as Medicine: A Transformative Approach to Health & Healing
Overcome bloating, inflammation, and food sensitivities – embrace clarity and confidence in personalizing your nutrition journey
Once upon a time, Laura found herself in a relentless battle with her own body. Despite eating clean, she still had ongoing digestive problems. Constant bloating, inflammation, and discomfort overshadowed her daily life.
Laura's determination to find a solution grew as her confusion deepened through her search. The world of nutrition appeared chaotic, with conflicting advice and fleeting trends. Laura came across the Simply Easy Elimination Diet during this uncertain time.
Laura's journey began with skepticism but also hope. Guided by personalized advice and a newfound understanding of 'food as medicine.'
Laura noticed a noticeable shift not long after. Her bloating decreased. Her norm for inflammation was fading. Choosing nourishing foods became her path to healing with every meal.
In a matter of weeks, Laura's digestive troubles disappeared. The powerful impact of minor adjustments amazed her. Food was no longer a source of confusion and discomfort for Laura; it became her remedy and path to reclaiming a healthy life.
Laura found that aligning her nutrition with her body's needs led to a new level of well-being. This is a testament of food as medicine and that sometimes, the simplest changes can lead to the most profound healing.
Discover the personalized and actionable insights you have been craving with the Simply Easy Elimination Diet course.
Identify your superfoods and food triggers with this self-paced course. It's not solely a diet- it's a holistic lifestyle change that analyzes the language of your body and mindfulness. Let's leave confusion, expensive tests, and temporary solutions behind and welcome clarity, guidance, and success.
Explore a customizable route to wellness that fits your unique needs. Our guide to elimination diets will help you identify the foods that promote your well-being and those that don't, saving you time and money on unnecessary testing.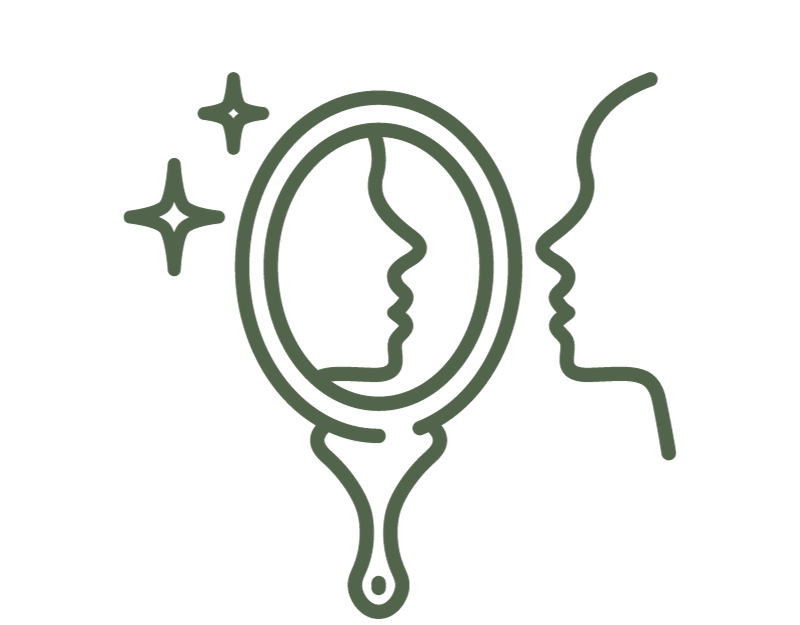 Unlock the secrets of your body's language and become more in tune with its subtle signals. Our course empowers you to understand your symptoms and cravings for intentional decision-making towards your health and spirit.
It's about your well-being as a whole, not just the food. Our course goes beyond typical diet plans and focuses on a comprehensive approach to wellness, encompassing physical, hormonal, gut, mental, and spiritual health.
The course elevates your lifestyle. Our re-introduction module is designed to prevent you from being left in the lurch after the elimination phase. Equip yourself with tools for a sustainable lifestyle that lasts for years.
This is the perfect fit for you if…
If you're interested in personalizing your wellness journey further, this course can provide you with the scientific and holistic framework necessary to take your health to the next level.
If you're starting fresh in your healing journey or want to start healing your gut, this course is the perfect companion, as it teaches you about the impact of different foods on your body and mind.
If you are looking to expand your mindfulness practice to your eating habits, bridging the gap between your mind and your plate.
If you're dealing with health problems like digestive issues, fatigue, or hormonal imbalances, this course can help you uncover the root causes and take back control of your well-being.
This course offers a cost-effective alternative to expensive medical tests for you if you are hesitant to invest in them, allowing you to learn about your body and the foods that work best for you.
If you already have an exercise routine and are seeking to personalize your nutrition with mindfulness, this course is the perfect fit.
Envision yourself standing at a fork in the road- one route leads to a life hindered by obscure health concerns, and the other? A life full of freedom and vitality. It all started years ago when I uncovered the life-changing connection between food and our overall well-being. I found a gold standard route to detect inflammatory foods without the need for costly tests. My Cleveland Clinic Center training provided unparalleled insight into why people find the journey so challenging.
It was heartbreaking to see people give up after just a few weeks of struggling to communicate with their bodies. The correct execution of an elimination diet can be a game changer.
Not only can you save thousands on unreliable tests, but gain an invaluable gift–a harmonious relationship with your body.
These revelations inspired me to create a revolutionary course that's effective and fueled by my expertise. My offering is more than a guide–it's a roadmap that will fast-track your healing and repair your relationship with food, body, and mind.
Introducing
Your personal food companion: The complete guide to a successful elimination diet.
Simply Easy Elimination Diet (SEED)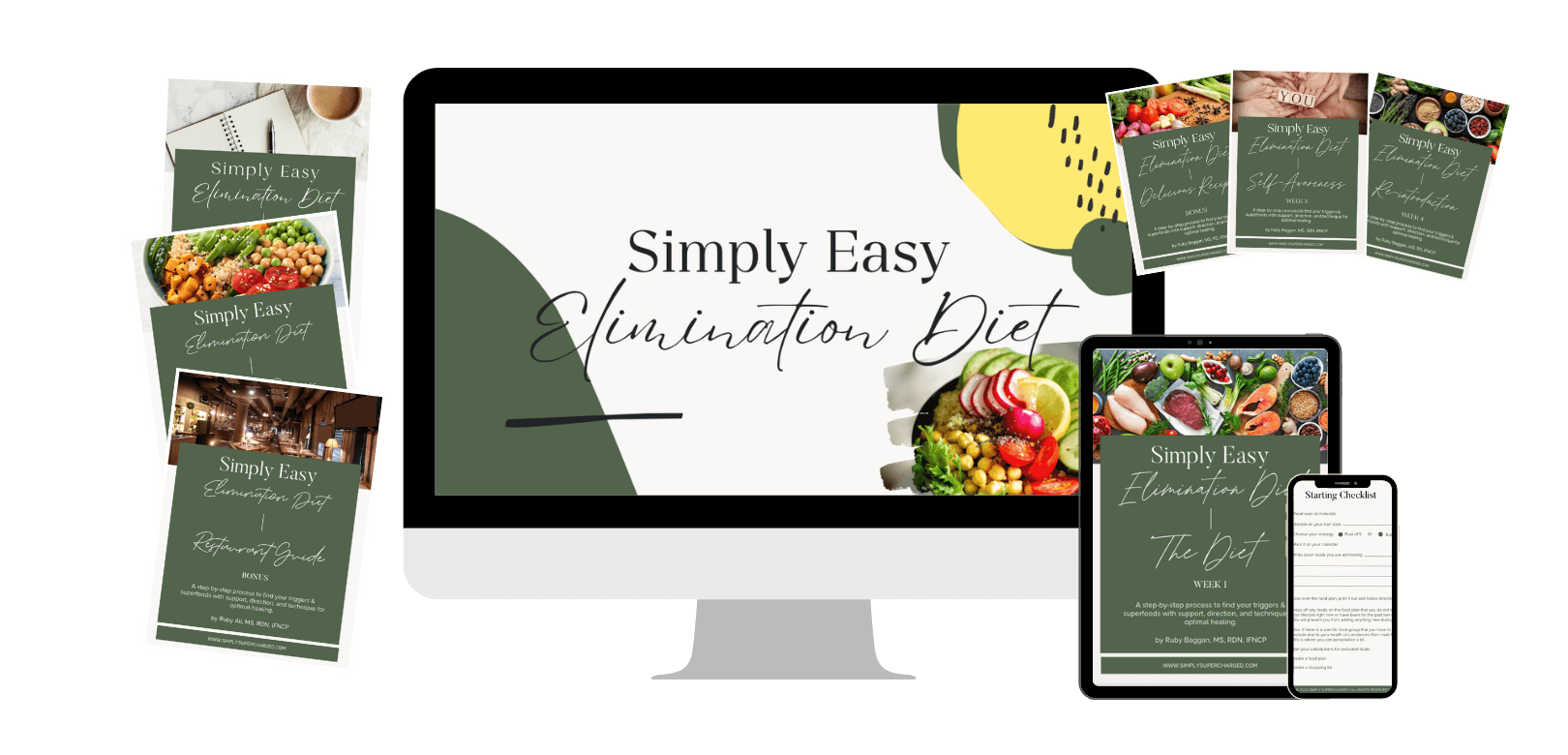 Are you struggling with health problems that won't go away? Are you tired of food sensitivity tests that are unclear and not reliable? Your quest for a trustworthy, comprehensive approach is over. This revolutionary course offers a step-by-step guide to mastering the elimination diet from a functional medicine perspective. Identify your unique health triggers and develop a priceless relationship with your body. Replace confusion with clarity and start healing with this ultimate guide.
Module 1: The Diet–Your Food Blueprint
Learn about the elimination diet from a functional medicine perspective.
Develop practical methods for deeper change at the cellular level, instead of just masking symptoms.
Discover how to curate a personalized food list that improves your gut.
Unveil the science of why food is more than just energy—it's your most potent medicine.
Module 2: Superfoods–The Warriors of Health
Maximize all aspects of your health and well-being by harnessing the power of food as medicine.
Find superfoods that are especially beneficial to you, not just what the health industry promotes.
Dive into foods that create an abundance of energy in the body to promote balance and healing.
Learn which foods naturally balance your hormones, the chemical messengers of your body.
Module 3: Self-Awareness–Your Inner Guide
Uncover the language of your whole self to improve emotional, physical, and spiritual health.
Build a deeper awareness of your individual health challenges, encompassing both energy levels and emotional states.
Learn to interpret your unique symptoms to gain power over your biology.
Take control of your health destiny by mastering the skills to steer your biology.
Module 4: Reintroduction–The Art of Healing
Develop a technique you can use repeatedly when dis-ease comes knocking.
Reveal your superfoods and triggers foods that are foundational for your promoting health.
Learn to choose foods that nourish your whole being.
Identify and eliminate foods that are the secret cause of chronic inflammation, which is the root of most ailments.
Every module is more than just a lesson – it's a transformational experience that equips you with the tools, knowledge, and mindset to take control of your health in unprecedented ways.
Benefits of the SEED course for a 

healthier

you.
You can unlock a life free of dietary confusion, hidden food sensitivities, and an intuitive relationship with your body. Get empowered for a lifetime of holistic wellness by joining the course.
Save money by skipping the expensive and inconclusive food sensitivity tests. Identify your trigger foods cost-effectively with our guided elimination diet.
The elimination diet is a lifelong healthy living skill. It's as if you have a unique map of your well-being that helps you make informed choices for the rest of your life.
Uncover your unique 'food companions' and create a personalized nutritional strategy that eliminates inflammation and discomfort.
Speed up your healing process for better health. Focusing on foods that promote wellness can lead to a transformation in body, mind, and spirit.
Holistic wellness is more than just food; it's about a healthier and happier you. Listen to your body to make mindful choices that benefit your mind, body, and spirit.
Exclusive 

bonuses

to fast-track healing
You thought it couldn't get better? Get ready to experience bonuses that will heighten your healing journey! Guess what else? Get lifetime access to the course today and enjoy all future upgrades, absolutely FREE!
Frequently Asked Questions
Clarity on the most common questions
What is the expected time frame for regaining health with the elimination diet?
Many students have seen great improvements in just a few weeks, but everyone's experience is different and so results do vary.
Does this course accommodate vegans or people with other dietary restrictions?
Absolutely. The course is designed to accommodate all paths to wellness, whether you have specific dietary needs or follow a vegan lifestyle.
Do I need nutrition knowledge to succeed in this course?
Of course not! The course is easy to follow and understand. Everyone has the potential to learn that food is a source of medicine.
What kind of support will I receive while taking this course?
You won't be alone on your journey. You can reach out to me through email anytime for guidance, support and answers to your questions.
What makes this course exceptional compared to others in the wellness space?
The majority of courses only cover the physical aspects and barely scratch the surface. This course will equip you with the knowledge to understand your body's unique signals, which will increase your chances of succeeding with an elimination diet and will become your lifelong companion. Having a positive relationship with your body is a treasure trove of health and healing.
Does this course follow a fixed schedule or is it self-paced?
The course combines structure and flexibility. The modules are self-paced, but each one is intended to build on the previous one. New modules will be available only after you have completed the previous one successfully. This ensures a smooth, step-by-step journey towards healing.
Take action now and unlock the ultimate healing amplifier–The Definitive Detox Guide!
Support your healing journey with daily detox strategies—Available only for movers and shakers
Get our exclusive Fast Action Bonus, The Definitive Detox Guide, to take your elimination diet to the next level. Our approach to detox is unlike any other, as it's holistic and complements your elimination diet plan perfectly.
You'll learn:
A smoother, more comfortable path to wellness by easing those nagging symptoms that slow down your healing.
Effective strategies for flushing toxins out of your body and promoting more effective healing.
Powerful methods to accelerate your healing process, so you see experience minimal discomfort, see results faster, and make healing a possibility.
This secret weapon is what you need for a truly holistic healing journey. This is a limited-time offer, so act now!
Small investment for long term health
Find food freedom and heal for less than a daily cup of coffee
Good health is a right, not a luxury. You can change your relationship with food and your body significantly by investing less than $1 a day for a year. According to statistics, health products that provide little to no results cost the average person over $1,000 each year. It's a cost-effective solution compared to daily medications, frequent doctor visits, or ineffective health supplements. Save your spot now and unlock a future where you're standing in a position of power.
The Core Course: Your Ultimate Guide to Elimination Diet Success
Think of this course as a combination of having a personal nutritionist and coach, offering both functional medicine insights and practical strategies. Our goal is to help you understand your body's language, educate you, and guide you towards gut wellness.
Exclusive Bonuses to Accelerate Your Healing
Our bonuses are more than just 'extras'. These are chosen and created with precision to combine with the course, providing you with state-of-the-art tools to speed up your healing process. With lifetime access and constant updates, the deal you receive is one that keeps on giving.
Supportive Detoxification Guide: Purify Mind and Body
The process of detoxification encompasses more than just what we eat–it means to let go of things that are weighing you down. This guide is designed with foundational groundwork for successful detoxification and supportive healing.